Lifeline IT provides expert advice, based on in-depth knowledge and experience.
We advise start-ups on how best to set up as well as long-standing organisations where IT systems cannot keep pace. We often carry out the implemenation too, ensuring an optimal end result.
IT strategy projects are always handled by a senior member of the Lifeline IT Team. It starts with a comprehensive review of the business from a technology viewpoint prior to any recommendations being made.
Advice might include the:
Introduction of new systems or outsourcing (e.g. payroll, cloud storage/backup)
Upgrade or consolidate software and hardware
Integration of separate systems so that they operate seamlessly
Introduction of new technology (such as video conferencing or AI)
Regulatory compliance (such as PCI/DSS)
Improved reporting / monitoring
Staff training on the use of technology.
"On our journey, they helped us choose the right equipment and managed big IT projects, from office fit outs, to new servers and server migration. They understand our business needs and are an excellent partner."
> IT INFRASTRUCTURE & NETWORKS
> BACKUPS & DISASTER RECOVERY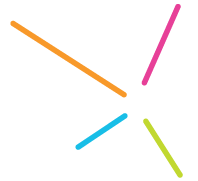 > RELOCATION / OFFICE MOVES
REPORT AN INCIDENT
To access the Lifeline IT support portal and log an incident, please click the button below or phone us on 020 8238 7838.
HEAD OFFICE
Unit 8 Stirling Industrial Centre, Stirling Way, Borehamwood, Hertfordshire, WD6 2BT