IT Infrastructure & Networks
Organisations in today's digital world often need high-performing networks. We help clients meet the challenges.
IT infrastructure and networking have always been at the heart of Lifeline IT's operations. With many years' experience, we advise, design, build and support secure network infrastructures. These are vital for organisations to work to their full potential and operate business-critical applications.
Lifeline IT has a strong track record, in both the private and public sectors, helping transform our customer's IT Infrastructure.
Expertise to ensure core networks are stable, high performance and scalable to suit individual business applications and requirements.
Our Team is highly experienced at delivering infrastructure and network services, from local LANs to large centres.
A comprehensive service: from design and implementation to support and ongoing management.
"For over 15 years, Green & Partners has relied on Lifeline IT to manage all of our hardware and software, as well as advice on the IT infrastructure to ensure maximum business output."
Adam Bindman – Green & Partners
> IT INFRASTRUCTURE & NETWORKS
> BACKUPS & DISASTER RECOVERY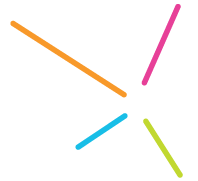 > RELOCATION / OFFICE MOVES
REPORT AN INCIDENT
To access the Lifeline IT support portal and log an incident, please click the button below or phone us on 020 8238 7838.
HEAD OFFICE
Unit 8 Stirling Industrial Centre, Stirling Way, Borehamwood, Hertfordshire, WD6 2BT