What our Clients Say About Us
to mark our 20th anniversary, we invited some of our long-standing clients to share their experience of Lifeline IT.
Everything we do can be divided into just four areas. It all starts with listening to our clients, and learning from what they tell us. Find out more in About.
In addition, the Lifeline IT Blog covers the latest IT trends and all things tech. You'll find tips on getting the most out of technology plus features about our favourite Team members and clients.
> LISTEN & LEARN to get to know your organisation
> GIVE GOOD ADVICE wide ranging, often face-to-face
> BE THERE FOR YOU to maintain, fix & secure
> HELP YOU GROW with the right strategy and technology
We deliver services to organisations in many sectors, but have a lot of experience in these particular areas:
Supporting SMEs and in-house teams
> RELOCATION / OFFICES MOVES
> BACKUPS & DISASTER RECOVERY
> INFRASTRUCTURE / NETWORKS
Regular scheduled visits to clients' premises are at the heart of what we do.
To get the most out of what IT offers, we believe in getting together with clients in-person, to discuss their business in order to discover how we can best help them.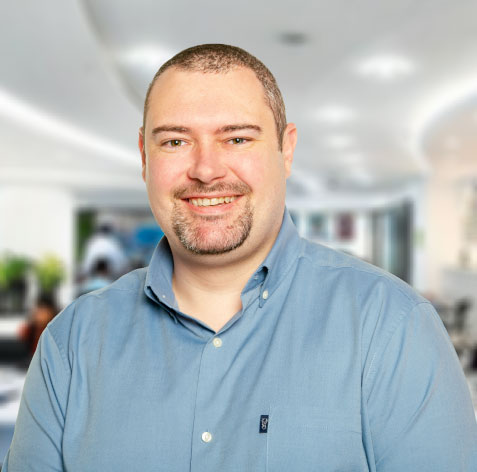 Hello I'm Neil
I'm Lifeline IT's Head of Engineering and I'm responsible for managing all our engineers. Read more about my role…
Funkin
Andrew King, CEO – Funkin
Over the last 13 years, Adam and Lifeline IT have become an extension of our team, a constant support. They understand our business needs and are an excellent partner."
SRLV
Laurence Finger – SRLV LLP
"Lifeline IT listen and interact. A lot of their work is carried out at our premises. The service is in person, not just remote. They've helped us develop over many years."
Sinochem
Ian Graydon-Rhodes - Sinochem (UK) Ltd
By using Lifeline IT Solutions, we can depend upon our IT systems to function without question. We benefit from personalised support and peace of mind.
BCL
Dan Simms – Briant Champion Long
Lifeline IT manage all of the hardware and software in our business, supporting us day to day. I strongly recommend them.
Green & Partners
Adam Bindman - Green & Partners
For over 15 years, Green & Partners has relied on Lifeline IT. They manage all of our hardware and software, as well as giving advice on the IT infrastructure.



Aug 2023 21
Since Lifeline IT launched its Amsterdam office at the start of the year, we've been building a team of engineers and support staff to service existing and new clients across Europe. Meet our latest member of the team, 23 year old Perry van Bergenhenegouw.
REPORT AN INCIDENT
To access the Lifeline IT support portal and log an incident, please click the button below or phone us on 020 8238 7838.
HEAD OFFICE
Unit 8 Stirling Industrial Centre, Stirling Way, Borehamwood, Hertfordshire, WD6 2BT