Everyone needs effective IT security, it's essential. A security breach can destroy an organisation. That's why it's an integral part of our service.
We are very serious about security and have the necessary expertise to keep clients as safe as possible. Ensuring best security practice is part of our DNA, right from the top down.
Lifeline IT Director, Daniel Mitchell, has a particular interest in cyber security. He is a member of the Industrial Liaison Group for the faculty of computing at London Met University. He also writes and speaks on IT security.
Daniel's passion for protecting SMEs has become embedded throughout the company. All members of our Team are security minded, but in addition some have specialist security training to the highest level.
They are equipped to give advice about specific issues or problems faced by clients and carry out risk assessments in order to mitigate risks and improve security.
We encourage all our clients to develop a comprehensive security policy and to implement it.
Understanding the cyber environment in which your organisation operates is fundamental to its security.
We address business critical questions, including whether existing systems, policies, people and procedures are fit for purpose.
Our Team create a clear cyber security strategy for clients to put them in the best possible position to manage cyber security risks.
"As an accountancy firm security is paramount. We have worked with Lifeline IT for many years and are grateful for their sound advice and guidance, particularly with regard to cyber threats and security planning."
Laurence Finger – SRLV LLP
> IT INFRASTRUCTURE & NETWORKS
> BACKUPS & DISASTER RECOVERY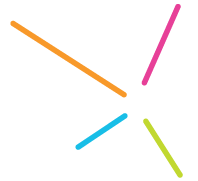 > RELOCATION / OFFICE MOVES
REPORT AN INCIDENT
To access the Lifeline IT support portal and log an incident, please click the button below or phone us on 020 8238 7838.
HEAD OFFICE
Unit 8 Stirling Industrial Centre, Stirling Way, Borehamwood, Hertfordshire, WD6 2BT