Relocation & Office Moves
When an organisation moves to a new location, it's usually a big change and can be a very exciting time.
However, there are many challenges to ensure all goes smoothly, without unnecessary distress to customers or staff.
Often, it's also a time we work with organisations to re-appraise their infrastructure to make sure it's right for their new circumstances. It makes sense to upgrade or replace outdated systems. Why re-install something that's old or outdated in new premises? If you have redundant IT assets, we can also assist with IT disposal and IT recycling.
Proper planning is the key. Having fully managed many IT moves, including some complex scenarios, we have developed a tried and tested process that ensures disruption is kept to a minimum.
Keeping track of precious IT equipment, making sure it is secure and doesn't go AWOL is another aspect that we can take care of.
Every office move is individual and has its own requirements. Lifeline IT understands this and therefore can handle the actual relocation at the best posible time, either in or out of normal business hours.
'We were very impressed with the service Lifeline IT delivered – communication between the Lifeline IT staff and ourselves was excellent, and the careful planning the team undertook ensured a seamless move. We're very happy to be working with them now on an ongoing basis."
Nigel Bagge, Director – Green & Partners
> IT INFRASTRUCTURE & NETWORKS
> BACKUPS & DISASTER RECOVERY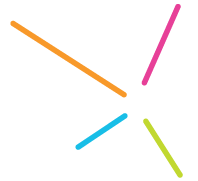 > RELOCATION / OFFICE MOVES
REPORT AN INCIDENT
To access the Lifeline IT support portal and log an incident, please click the button below or phone us on 020 8238 7838.
HEAD OFFICE
Unit 8 Stirling Industrial Centre, Stirling Way, Borehamwood, Hertfordshire, WD6 2BT