Our core business is to provide ongoing IT support and maintenance. In fact, everything we do is a form of IT support.
Ours is a proactive, people-orientated service that enables you to develop the very best IT systems for your organisation. Our ultimate goal is to help clients achieve their ambitions. Good IT systems are paramount.
A fixed, all-inclusive fee covers regular on-going support and maintenance. It's a totally transparent, fair arrangement. A straightforward Service Agreement details our commitments and obligations.
WHAT WE DO FOR SUPPORTED CLIENTS
Act as both a partner and as your internal IT department
Maintain – no matter what system or infrastructure
Monitor using advanced remote technology
Fix issues remotely and/or on-site
Keep you informed at all times
Liaise with third-party suppliers on your behalf
Help keep your data secure
Support you at all stages of your journey
Give you access to our supporting IT services.
"Lifeline provide excellent 'in house' systems support covering our IT strategy, hardware and software requirement and provide expert advice and support to the entire programme."
Martin McGann – LondonMetric Property Plc
> IT INFRASTRUCTURE & NETWORKS
> BACKUPS & DISASTER RECOVERY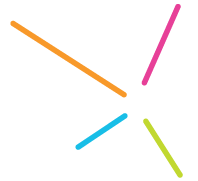 > RELOCATION / OFFICE MOVES
REPORT AN INCIDENT
To access the Lifeline IT support portal and log an incident, please click the button below or phone us on 020 8238 7838.
HEAD OFFICE
Unit 8 Stirling Industrial Centre, Stirling Way, Borehamwood, Hertfordshire, WD6 2BT